About

Bishara Khell was born in 1968 to a musical family. He began studying the piano at an early age, and a few years later took up the violin. In 1987, he joined the Jerusalem Academy of Music where he studied music composition and wrote several trios, quartets and orchestral works.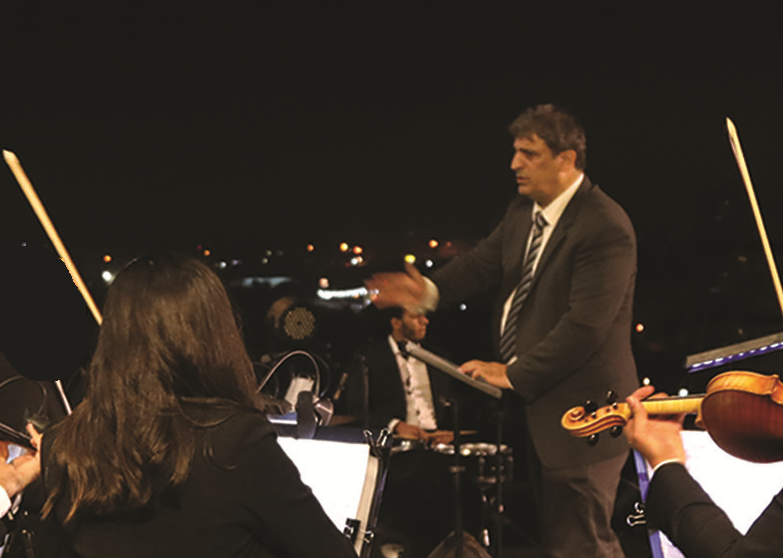 His compositions have been performed both at home and aboard, and he has been awarded several prizes for his theatrical music compositions. Since 1983, he has been studying and merging algorithmic music with artificial intelligence. In addition to composing music for films, he has also composed more than one hundred theatrical works and since 2005 has produced arrangements for several local works. In 2005.
He began working in computer programming as a director of research and development, something that was not related to music until he founded VSTLive in 2017, a plug-in that specializes in virtual studio technology and musical instrument digital interface.
Software Development
As founder and CEO of "Bring To Live" – VSTLive LTD ( 2017 – Today) he is responsible of developing triggering devices (MIDI sequencers) and make them sound closer to real instruments than has ever been possible previously. he began the research for this project in 1993, with the initial focus being on the modeling qualities of orchestration, performance and composition.

As VP R&D of Datumate (2011-2017), Bishara was responsible for the (Research and Development) and leading the technical customer support. Prior to co-founding Datumate, he founded and managed Altdoit Software Solutions (2005-2011), a vendor of outsourcing services, where he was responsible for numerous successful cycles of product design, development and implementation.
Before Altdoit, Bishara held various software engineering positions in Alpha-Omega (2000-2005), a vendor of high-tech medical systems. He believes that the combination of art and science adds a significant value to both fields and that any innovative solution is a kind of art.